At the moment, I am scarily sociable. So sociable, in fact, that sometimes I end up running away from the party and find myself dancing alone en pointe in dodgy cafés with four old men sitting at the counter, at 3am, with just the barman and the waitress for human company. I suppose I make human company for them too. They sometimes dance with me.
I also make food for the entire neighbourhood. It started off small. Now people are putting in orders. I don't really know why or how this started, but it's okay.
I talked to a grumpy old man in the grim café last night, while I was stretching to be able to hit the split in my arabesque. He was talking about how much he hates Paris at night, how it's still good in the daytime, but nighttime is just depressing. But I love Paris at night. I love it in the morning, at noon, in the undern and the evening as well. The thing about Paris is that it's so easy to just disappear. I love that.
Me being sociable and wearing pearls: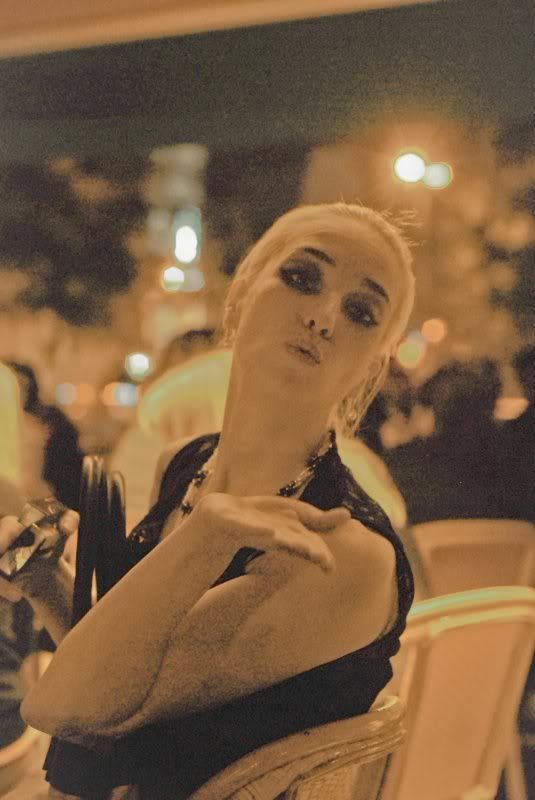 That was probably about half an hour before I ran away again to disappear and feed coconut biscuits to the barman and dance with the waitress.
I think my life is strangely charmed.